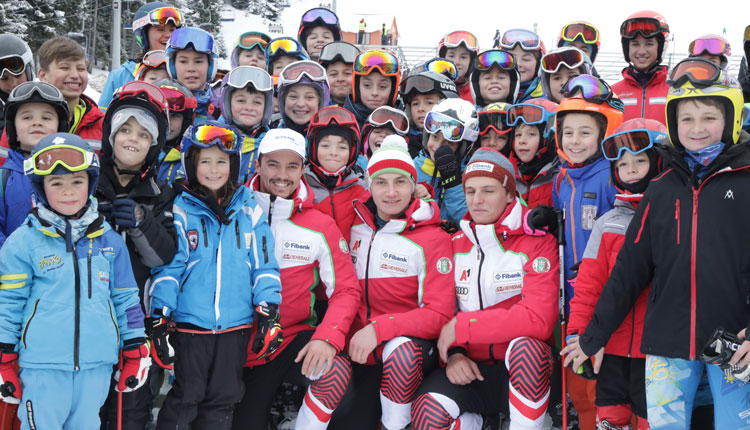 The Bulgarian alpine skiers train in Bansko for the FIS World Ski Championships
The Bulgarian skiers Albert Popov, Kamen Zlatkov and Joan Todorov are training in Bansko for the FIS Alpine World Ski Championships, which are taking place in the Swedish resort Are between February 4th and 17th, 2019. Kids from the local ski clubs welcomed them at Banderishka Polyana and received some autographs. The Bulgarian alpine stars received from Georgi Glavchev from Ulen traditional Bulgarian bells (chan) to bring them good luck.




The three of them will train in Bulgaria's best winter resort until February 9th, and three days later on February 12th they leave to Sweden, where Popov and Zlatkov will compete on 15.02. in giant slalom (GS) and on 17.02. in slalom (SL). Joan Todorov will probably race only in giant slalom.
After the FIS Alpine World Ski Championships in Are, the male alpine stars are expected between February 22nd and 24th for the FIS World Cup in Bansko, where the preparations are running. 350 people are expected in the 3 days. 150 of them are competitors and 200 are racing staff. Currently around 500 people are involved in the organization and preparation of the races in Bansko.




Bulgarian Albert Popov sensationally entered the top ten in the slalom races in Kitzbühel (9) and Schladming (6) in late January. For now he has focused on the technical disciplines and in Bansko he will most probably compete only in giant slalom.