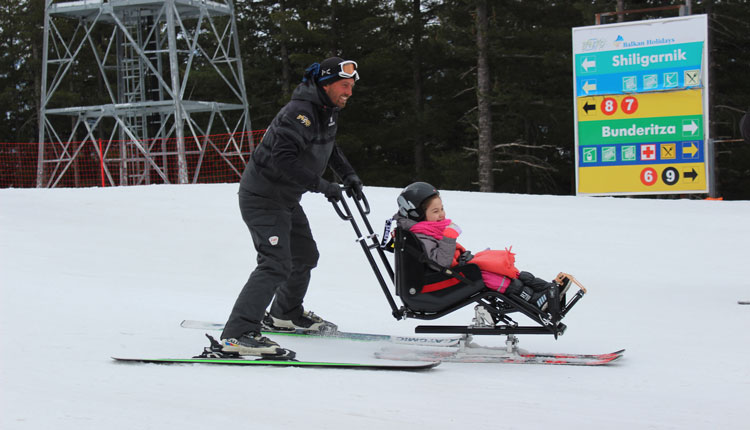 Children with disabilities are skiing in Bansko
Seven kids, who are suffering CP rushed down Bansko's slopes on March 30, 2019. They were skiing with adapted ski equipment called Sitski. The children were accompanied by the specially trained instructors Martin Karachorov, Bobby Rahov and Kiril Chernev from ski school Ulen and by Boyana Kotzeva from Parakids Association.


"At the beginning I couldn't believe that my child could ride a chair lift. While I was watching her skiing down the slope my world has changed, because now we know that there are many opportunities for the children of Bulgaria, even those who have disabilities", little Kathy's father Ilia said.

Parakids pays attention to the children, not their problems. Bulgarian kids with disabilities, vertebral distortions and overweight work together with the founders of the project Daniela and Boyana who strive to make sport and outdoor activities accessible to all children. The goal is to improve the life of the youngsters with sport and adapted exercises specifically aimed at the needs and problems of each child.




"We want our partnership with Ulen to turn into a sustainable tradition so that more children in need get access to the mountain and enjoy winter sports", Boyana Kotseva, co-founder of Parakids said for banskoski.com.




Ulen supports Parakids in their noble cause and provides trained personnel for the needs of the project.